Glenisla Parish Church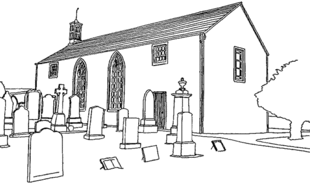 Also Known As:
The Isla Parishes
Denomination:
Church of Scotland

OS Reference:
NO215604
Address:
Local Authority:
Angus
Website:
Listing:
C
Directions to your Church
B951, head of Glenisla
Location of Church
Nearby Churches
4.5 miles
7.4 miles
7.6 miles
7.7 miles
7.8 miles
Church Overview
Lovely rural setting at the Head of Glenisla. Small oblong Gothic building with belfry of 1821. Attached hearse-house on north wall of later date. Church remodelled internally c.1952. Session house.
Services
Evening service 6.30pm in rotation with Airlie, Ruthven, Lintrathen and Kingoldrum.
Opening Arrangements
Open by arrangement
Image Gallery
Images relating to Glenisla Parish Church are shown here, click on an image to view a larger version.
Linked Churches
Airlie Church, Kingoldrum Parish Church, Kilry Parish Church, Lintrathen Parish Church, Ruthven Church
Disclaimer
The information about churches in Scotland's Churches Scheme has been provided by the congregations or taken from the Historic Scotland list and published sources, in particular, the Buildings of Scotland volumes and the RIAS Illustrated Architectural Guides. The information is not authoritative; please contact us to let us know of any errors or omissions.