Airlie Church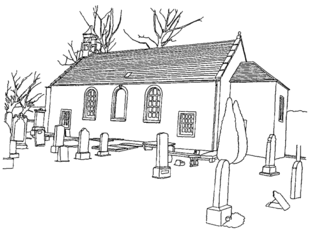 Also Known As:
The Isla Parishes
Denomination:
Church of Scotland

OS Reference:
NO313515
Address:
Kirkton of Airlie,
DD8 5NL
Local Authority:
Angus
Website:
Listing:
A
Location of Church
Nearby Churches
4.4 miles
4.5 miles
4.6 miles
4.6 miles
4.7 miles
Contact this Church
Church Overview
Stands on a site where the Gospel has been preached for over 780 years. The present simple building was completed in 1783. The interior was renovated in 1893 using pitch-pine and an addition added to accommodate the pipe organ and choir. Pre-Reformation relics; the oldest gravestone is dated 1609.
Services
Evening service 6.30pm in rotation with Glenisla, Ruthven, Lintrathen and Kingoldrum.
Opening Arrangements
Open by arrangement
Linked Churches
Glenisla Parish Church, Kingoldrum Parish Church, Kilry Parish Church, Lintrathen Parish Church, Ruthven Church
Disclaimer
The information about churches in Scotland's Churches Scheme has been provided by the congregations or taken from the Historic Scotland list and published sources, in particular, the Buildings of Scotland volumes and the RIAS Illustrated Architectural Guides. The information is not authoritative; please contact us to let us know of any errors or omissions.