All Saints' Church and Bell Tower, Inveraray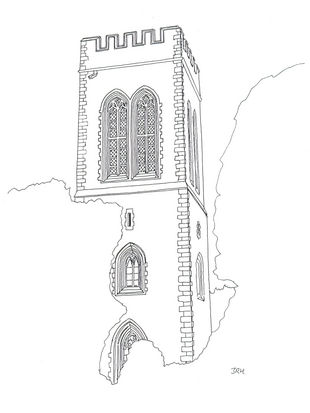 Denomination:
Scottish Episcopal
Roman Catholic

OS Reference:
NN095085
Address:
The Avenue, Inveraray,
PA32 8YX
Local Authority:
Argyll & Bute
Website:
Listing:
B
Location of Church
Nearby Churches
< 0.5 mile
5.5 miles
7.4 miles
7.7 miles
8 miles
Contact this Church
Church Overview
Gothic-style church built 1885 in local red granite, designed by Wardrop and Anderson of Edinburgh. Many of the interior furnishings given by Niell Dairmid, 10th Duke of Argyll. Belltower, in Gothic revivial by Hoare & Wheeler, built 1923-31 as a Memorial to Campbell dead of First World War and previous wars. Peal of ten bells by John Taylor of Loughborough, 1926. Exhibition in entrance to ringing chamber.
Services
Scottish Episcopal 2nd Sunday 3.00pm. Roman Catholic 12.30pm every Sunday
Opening Arrangements
Open daily, early April to end September
Linked Churches
Christ Church, Lochgilphead, St Columba's, Poltalloch
Disclaimer
The information about churches in Scotland's Churches Scheme has been provided by the congregations or taken from the Historic Scotland list and published sources, in particular, the Buildings of Scotland volumes and the RIAS Illustrated Architectural Guides. The information is not authoritative; please contact us to let us know of any errors or omissions.