Adam Clarke Memorial Methodist Church, Lerwick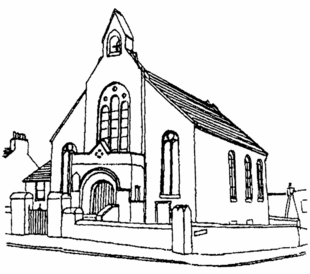 Denomination:
Methodist

OS Reference:
HU475412
Address:
Hillhead, Lerwick, Mainland,
ZE1 0EJ
Local Authority:
Shetland
Location of Church
Nearby Churches
< 0.5 mile
< 0.5 mile
< 0.5 mile
1.2 miles
2.4 miles
Contact this Church
Church Overview
Built 1872 and named after the Rev Adam Clarke (1760-1832), President of the Wesleyan Methodist Conference, who greatly encouraged the development of Methodism in Shetland. Major refurbishment in 1994. Stained glass window in memory of William Goudie, a Shetlander designated President of the Wesleyan Methodist Conference in 1922, who died before taking office.
Services
Sundays: 11.00am and 6.15pm
Opening Arrangements
Open by arrangement
Linked Churches
Haroldswick Methodist Church, Unst, East Yell Methodist Church
Disclaimer
The information about churches in Scotland's Churches Scheme has been provided by the congregations or taken from the Historic Scotland list and published sources, in particular, the Buildings of Scotland volumes and the RIAS Illustrated Architectural Guides. The information is not authoritative; please contact us to let us know of any errors or omissions.