Tingwall Church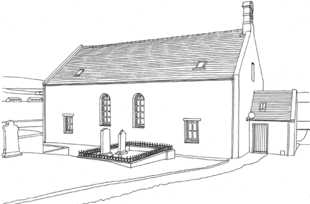 Also Known As:
St Magnus
Denomination:
Church of Scotland

OS Reference:
HU419438
Address:
Veensgarth, Tingwall, Mainland,
ZE2 9SB
Local Authority:
Shetland
Website:
Listing:
B
Directions to your Church
On B9074 at north end of Loch of Tingwall
Location of Church
Nearby Churches
2.9 miles
3.4 miles
3.6 miles
3.8 miles
4 miles
Contact this Church
Church Overview
Typical white-harled hall-church of the reformed tradition, this is the second-oldest church in Shetland still in use. The church opened its doors for worship in 1790 although there has been a church in Tingwall since the 12th century. Originally dedicated to St Magnus; part of the old church may still be seen in the nearby grass-covered burial vault. Inside, the church still has its original late 18th century interior with gallery and tall pulpit.
Services
Sunday 9.15am April-September, 12noon October-March except 5th Sunday of the month when a charge-wide United service is held (see local press or website).
Opening Arrangements
Open daily
Image Gallery
Images relating to Tingwall Church are shown here, click on an image to view a larger version.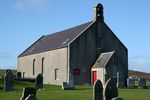 Linked Churches
Scalloway Church, Weisdale Church, Bridgend Church, Burra, Meal Kirk, Burra
Disclaimer
The information about churches in Scotland's Churches Scheme has been provided by the congregations or taken from the Historic Scotland list and published sources, in particular, the Buildings of Scotland volumes and the RIAS Illustrated Architectural Guides. The information is not authoritative; please contact us to let us know of any errors or omissions.