Dalavich Church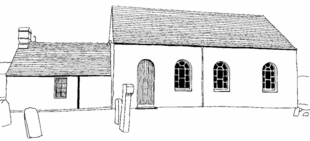 Denomination:
Church of Scotland

OS Reference:
NM968124
Address:
Local Authority:
Argyll & Bute
Listing:
C
Directions to your Church
North shore road of Loch Awe
Location of Church
Nearby Churches
7.4 miles
7.8 miles
8.2 miles
8.3 miles
8.4 miles
Contact this Church
To contact this church please call the number below.
01866 822677
Church Overview
The building dates from about 1770 in a traditional style. Small, simple but dignified oblong with whitewashed walls and round-headed windows. The church sits in a burial enclosure close to the shore of Loch Awe. A small bell-tower was built on the gable to celebrate the Millennium.
Services
10.00am, 2nd and 4th Sundays of the month
Opening Arrangements
Open by arrangement
Image Gallery
Images relating to Dalavich Church are shown here, click on an image to view a larger version.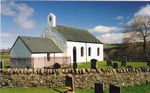 Linked Churches
Kilchrenan Parish Church, Muckairn Parish Church
Disclaimer
The information about churches in Scotland's Churches Scheme has been provided by the congregations or taken from the Historic Scotland list and published sources, in particular, the Buildings of Scotland volumes and the RIAS Illustrated Architectural Guides. The information is not authoritative; please contact us to let us know of any errors or omissions.