Braes of Rannoch Parish Church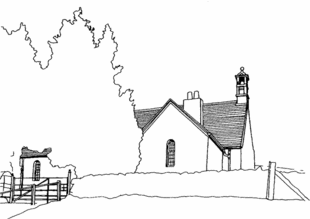 Denomination:
Church of Scotland

OS Reference:
NN507566
Address:
Local Authority:
Perth & Kinross
Listing:
B
Directions to your Church
South Loch Road at head of loch
Location of Church
Nearby Churches
9.7 miles
14 miles
15 miles
15 miles
17 miles
Contact this Church
Church Overview
Built in 1907, Peter MacGregor Chalmers. The bellcote is from an earlier building of 1776 and also borne by a church built in 1855 on this site. Granite-walled interior, unusual chancel and lovely woodwork give a special atmosphere of peace and beauty. Rothwell pipe organ from Urquhart Church, Elgin, rebuilt 1991 David Loosley. This was the only charge of Rev Archibald Eneas Robertson (1907-20), first ascender of all 'Munros' in Scotland (283 peaks over 3,000ft).
Services
Sunday: 9.45am
Opening Arrangements
Open daily
Image Gallery
Images relating to Braes of Rannoch Parish Church are shown here, click on an image to view a larger version.
Linked Churches
Old Church of Rannoch, Foss Kirk
Disclaimer
The information about churches in Scotland's Churches Scheme has been provided by the congregations or taken from the Historic Scotland list and published sources, in particular, the Buildings of Scotland volumes and the RIAS Illustrated Architectural Guides. The information is not authoritative; please contact us to let us know of any errors or omissions.